The Alpha Group
Alpha Group Supporting you & your Business
Helping SME owners to double the value of their businesses in 3 years
Achieve your dreams
Take your business to the next level
Alpha is a confidential board room meeting of experienced executives committed to helping each other solve difficult challenges, evaluate opportunities and develop effective strategies for better professional and business performance.
Whether the question is operational, financial, structural or sometimes even personal, the group provides wisdom, perspective and accountability to help executives make better decisions and achieve more than they ever imagined possible.
The Alpha Group members are CEOs, business owners and key executives of small and midsize companies with £1M-£60M in annual revenue, representing nearly every industry.
This diversity is key to having a board of members from non-competing industries and providing everyone with relevant expertise, regardless of their industry or company sizes.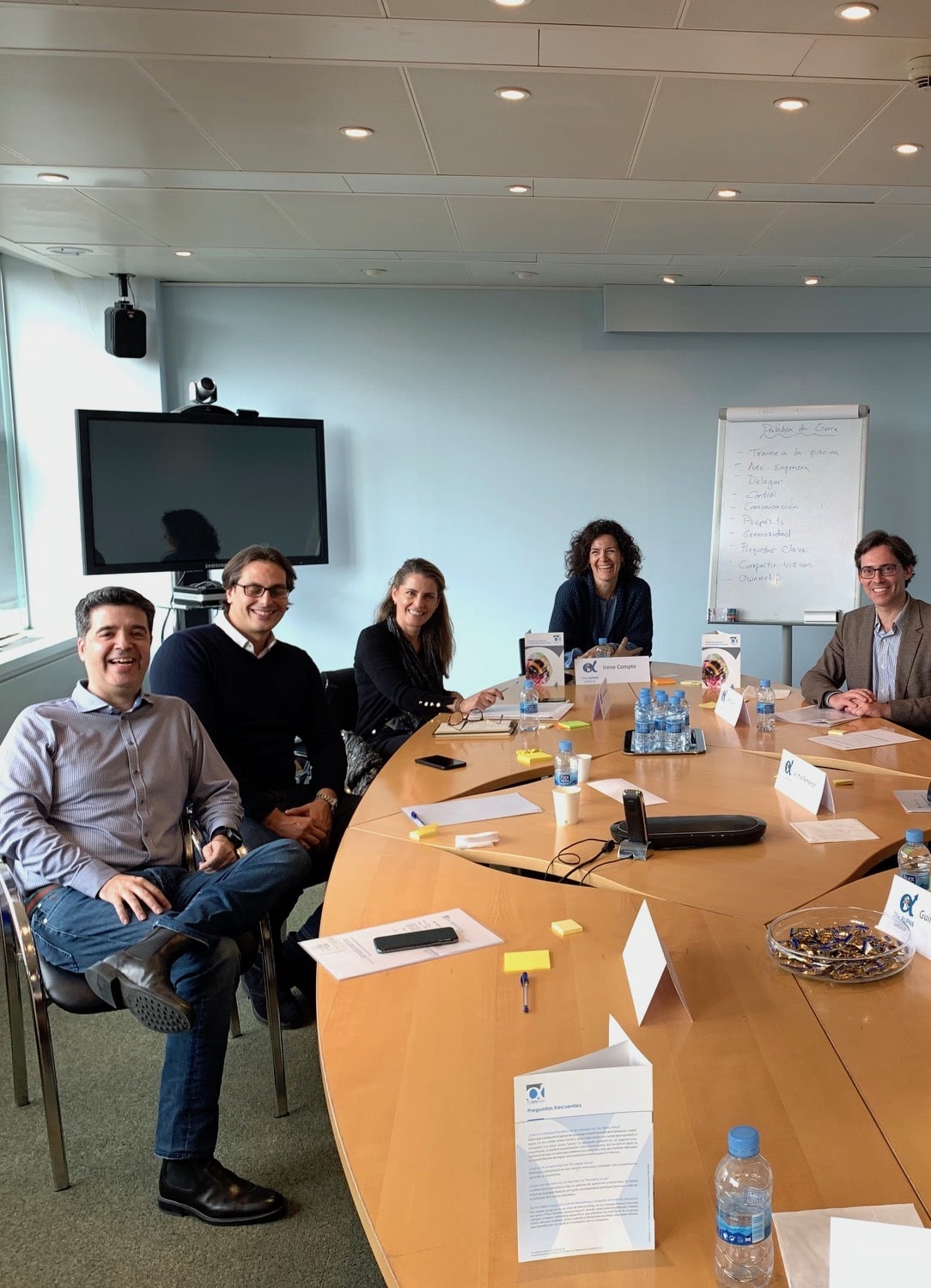 Process
Our Alpha Group Meetings 

Regular Meetings
Alpha group members meet monthly with their Regional Director who facilitates the sessions.

Plan & Drive Growth
The first half of the meeting is focused on creating a plan for a specific area of business to drive profitable growth.
Mastermind Discussion
The second half is a Mastermind discussion where one of the members brings a particular challenge they are facing, and the group provides ideas and suggestions to resolve the issue. These discussions are very powerful.
Developing and implementing a powerful 2-year plan for my business
As Chief Executive, I am significantly changing my role and how I spend my time
I am a busy CEO of a medium-sized business. Why should I spend time in an Alpha Group?
The meetings run for 4 hours once a month and during that time you will gain practical advice and plans to run your business more efficiently and profitably. Members of Alpha groups say that this is the best time they spend on their business every month.
Isn't this going to be expensive?
Membership of the Alpha Group is just £300 + VAT per month so it is a very small investment for a significant return.
How many people are there in a group and what types of businesses are they?
Typically Alpha groups will have 12 members who will represent a real diversity of businesses from professional services to manufacturing and tech. We only allow one business from each market sector so there are no conflicts.
Got A Question?
We have a wealth of experiance and knowlegdge if you have any question or need advice please don't hesitate to contact us
We are based in north Kent and can help any business, located in Kent, Greater London,Surrey, Sussex, Essex and Bedfordshire.